I'm a huge video game nerd and I know there are many out there like me. Today's post is just an insight into some of my favourite games that I think fellow gamers will also enjoy. These are in no particular order of preference.
1. Skyrim
If you haven't heard of or played Skyrim by now, get your hands on a copy of the game right now. It's one of the biggest successes in the gaming world- selling over 20 million copies since it's original release in November 2011. Set in a fictional, Nordic world, you play a customized character who has abilities beyond your average character in the land of Skyrim. The main story line goes that ancient dragons, once thought to be dead have begun to make a return and you, the player, must help eliminate these dragons. There are endless amounts of quests in this game, with endless amounts of fun to be had.
2. The Legend of Zelda series.
Basically any game from this series. Seriously. This is a long running game series made by Nintendo that is recognised as one of the best series ever and is a personal favorite of mine. You play as Link, the legendary hero who must (usually) save Hyrule from the perils of evil. It's a fantastic game series, with many of the older games being remade and re-released, such as Ocarina of Time, Majora's Mask and A Link to the Past. I'd highly recommend this series to any budding gamer as it's a series that never gets old.
3. Baldur's Gate I and Baldur's Gate II
These two are oldies, but they're still as enjoyable as when they first came out. These two orginally came out in 2000. Set in a fantasy world full of elves,orcs and mysterious spell casters, these two games have both fantastic strategic game play and a great running story. It's a classic that can be enjoyed over and over again.
4. Eternal Darkness: Sanity's Requiem
This is a highly under appreciated game. This game is another oldie, but still very enjoyable. This game came out on Nintendo's Gamecube but was one of the better games released for the console. After the mysterious and violent death of her grandfather,
Alexandria Roivas begins to investigate the old mansion looking for clues that may explain why he died, or who was responsible. When she discovers the Tome of Eternal Darkness, she learns that there are darker forces responsible for her grandfather's death. We get to play through each chapter of the tome, learning of all character's faiths. This game is highly enjoyable and very creepy! Seeing the effects of insanity on the characters does a great job of scaring me silly! One of the greatest games I've played, for definite.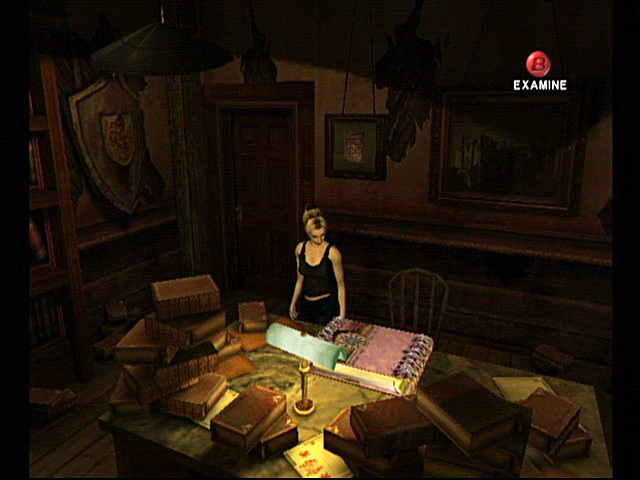 5. Amnesia: The Dark Descent
This is the first of the Amnesia horror trilogy. This game was originally released in 2010 by Frictional Games. It lives up to its horror label- it is terrifying!
You play as Daniel who wakes up with Amnesia in castle. All he can remember is that there is something coming for him and he must stop it. Unable to fight the monsters, all you can do is hide from them, while solving puzzles throughout the game. It's one of the greatest horror games I've ever played, it's very scary! Enjoyed worldwide by many gamers, including the famous Felix Kjellberg, otherwise known as Pewdiepie.